Complete Hotel Management System
This System is a Complete Hotel Management System. This Complete Hotel Management System is written using VB.NET and SQL Server 2008.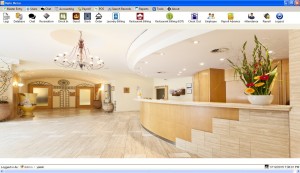 1. Room Reservation,Check in,Check Out,Multiple Banquet Hall and Wedding Garden Reservation.
2. Restaurant Billing.(With KOT Option Also)
3. Guests Orders Management.
4. Stock Management.
5. Employee's Payroll System.
6. Advanced records searching Facility, Advanced reports.
7. Inventory Management
8. Chat Module, System Logs
9. database backup and restore facility
10. Guest Ledger Print Option
11. Part Wise Payment Option etc.
Facility to work on many PC's using LAN.
here u guys can watch demo of this project
Watch here and get an idea of what are really the features and functions of a Hotel Management system used in the hotel industry.

Username – yaksh
Password – yaksh
Requirements – Visual Studio 2010 or Visual Studio 2012 and Crystal Report for VS 2010 must be installed on your system to run this Project Successfully.
This Project can be used as Final Year Project for BE/BTech/BS/BCA/MCA/MSc students
For students or anyone else who needs program or source code for thesis writing or any Professional Software Development,Website Development Development at affordable cost
contact me at
[email protected]
FB : https://www.facebook.com/jatin.zalavadiya.18
skype- yaksh_jatin
what's App – +919727762216
Contact Number – +919727762216