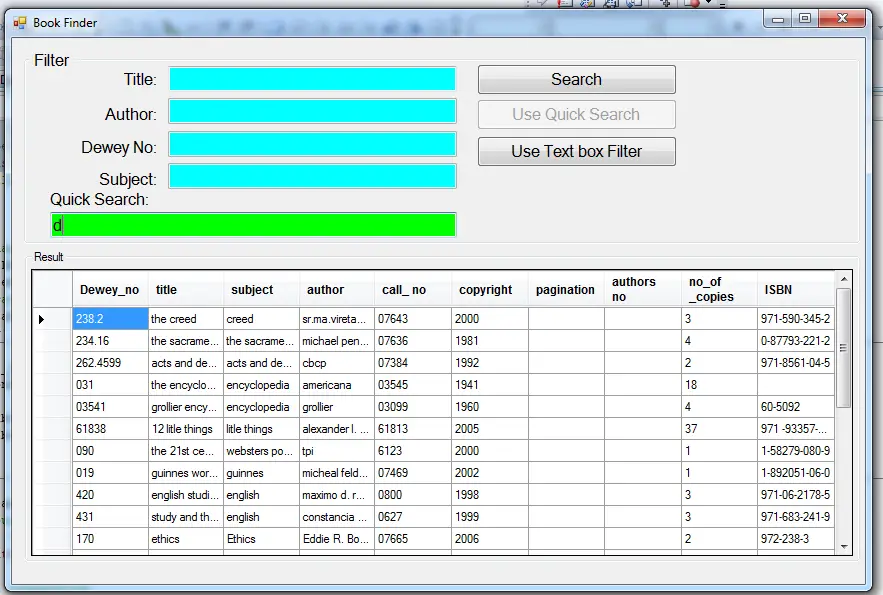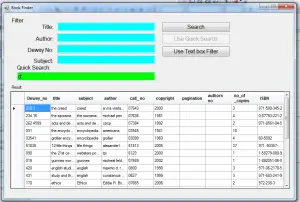 This tutorial is all about Bookfinder Using Visual basic.Net and Microsoft Access. This is a book finder program that enable the user to search specific book
by specifying the title, author, Dewey and subject of a book.It has a quick search feature allows users to retrieve specific book easily. This application is created using Visual Basic.Net And MS Access and I am planning to convert this application using C# and MS Access, VB/MySQL, C#/MySQL.
Readers might read also:
Looking for more source code? Type your keyword here here!