This Advance Record Navigation System will help the newbie programmer to lessen the burden in adding more functionality in their project especially the record navigation. This project is programmed using visual basic 2008 and the database backend is MS Access 2007. The main feature of this system is that it allows the user to move to the First and Previous record, as well as the Next Record and the Last record.
Advance Record Navigation System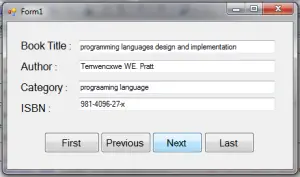 If you find this source code helpful please help us grow by sharing this articles to your friends.
or If you have any questions or suggestion, please email me at our contact page:
Looking for more source code? Type your keyword here here!