HOW TO ENABLE HELP ME WRITE IN GMAIL – In this article, we delve into the concept of "Help me write" in Gmail, which offers valuable assistance to users seeking to improve their email and content composition.
This feature caters to the need for suggestions, grammar checks, and templates, and it can also be enhanced through third-party browser extensions, making writing within Gmail a more efficient and polished experience.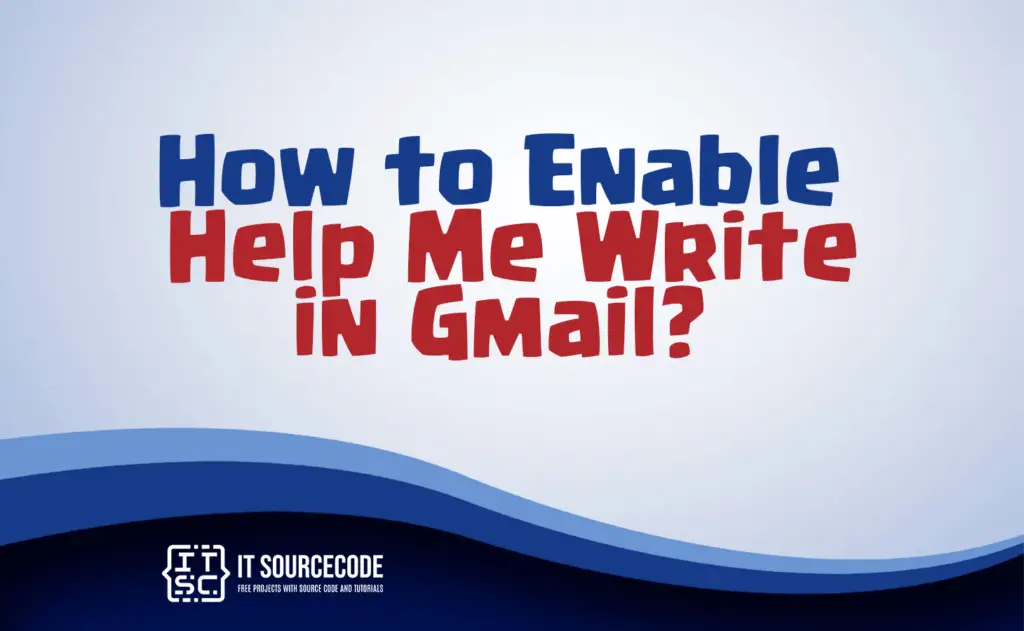 What is "help me write" in Gmail?
In Gmail typically refers to a feature or request for assistance with composing an email or other written content.
Users might ask for suggestions, grammar checks, or templates to improve their writing within the Gmail platform.
It can also refer to third-party browser extensions or add-ons that offer writing assistance within Gmail.
How to enable "help me write" in Gmail?
Go to the Chrome Web Store (for Google Chrome) or the Firefox Add-ons (for Mozilla Firefox).
In the search bar, type the name of the writing assistance tool you want to use (e.g., "Grammarly").
Find the extension or add-on you prefer in the search results and click on it.
Click the "Add to Chrome" (or equivalent) button for Chrome or "Add to Firefox" for Firefox.
Observe and carry out the on-screen prompts to finalize the installation.
Once the extension is installed, it will integrate with Gmail, and you'll receive writing assistance while composing emails.
How to use "help me write" in Gmail?
Time needed: 3 minutes
Begin by opening Gmail on your computer and selecting "Compose."
Navigate to the lower toolbar within the Compose window and click on the "Help me write" icon (represented by a pen with a star).
Alternatively, you can also access the "Help me write" feature by clicking the button located just above the "Send" option.

Be cautious of the highlighted writing prompts. If none of the provided choices align with the purpose of your email, feel free to input your own prompt and then select "Create."
Allow the tool to automatically generate a draft, akin to the operation of ChatGPT. Review the draft, and if it meets your expectations, click "Insert."
If necessary, you have the option to refine or adjust the generated draft to suit your preferences. You can make it more formal or request "Help me write" to provide further details or shorten it.

Proceed to edit the inserted draft by removing or substituting placeholder text.
Once you are satisfied with the email content, simply click "Send" in the usual manner for dispatching your email.
Conclusion
In conclusion, "Help me write" in Gmail is a feature used for composing emails and content with assistance, including suggestions, grammar checks, and templates.
To enable it, simply visit your browser's extension store, search for your preferred writing tool, install it, and integrate it with Gmail, enhancing your writing experience within the platform.