CAN A FELON BE A SOFTWARE ENGINEER – In this article, we explore opportunities for individuals with criminal records who are considering a career change.
We investigate the potential for felons to enter this dynamic and evolving industry.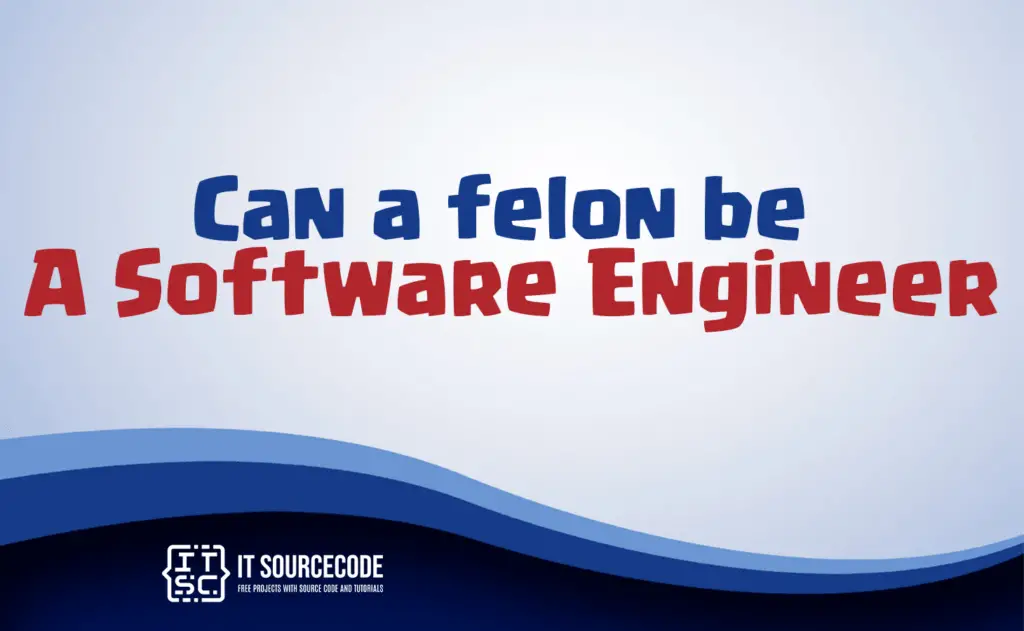 Understanding the Role of a Software Engineer
Here's a comprehensive depiction of the software engineer's role:
Educational and Training Requirements for Software Engineers
Software engineers aren't constrained by licensing requirements but can acquire certifications like software development associate and software development professional through the IEEE Computer Society, earned by passing exams.
Although an associate degree is sufficient for entry-level roles, employers often prefer a four-year degree. Some students enhance their degrees with internships lasting 8 to 12 weeks.
What is the Salary of a Software Engineer?
In 2016, the United States had approximately 1,256,000 software engineers. Median annual income in 2017 stood at $100,790, varying based on experience and location.
With lucrative regions including California, Texas, Georgia, and New York. Predictions foresee a 24% employment growth from 2016 to 2026 due to escalating software demand.
A Chance for Felons?
Individuals with criminal records can indeed pursue careers as software engineers, given the field's lack of licensing requirements and various training opportunities.
Roles without public interaction are more accessible, while positions involving sensitive data might face restrictions due to background checks.
Transparency about convictions is pivotal, and record expungement provides a fresh start. Concealing a felony is fraudulent and carries legal repercussions.
Conclusion
In conclusion, software engineering encompasses a spectrum of roles from design to maintenance. Licensing isn't obligatory, yet certifications enhance credibility. Although an associate degree is acceptable, a four-year degree is preferred.
The field features a diverse workforce with varying incomes and promising growth. Felons can embrace this path, but honesty about convictions is paramount, and record expungement offers a clean slate.