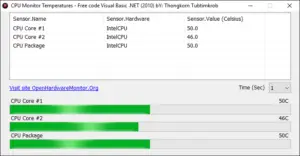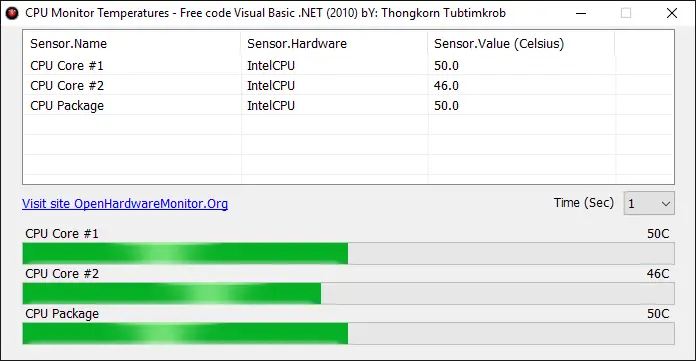 From the OpenHardwareMonitor.Org website, Open Source Code (C #) is used to read the temperature and voltage levels on the motherboard according to ChipSet. So in this project , OpenHardwareMonitorLib is used in VB.NET language to read the temperature of the motherboard.
First, finding the number of CPUs that are available on the PC, how many cores, and then displaying all the results in the ListView Control. Then will create a dynamic progressbar (@Run Time) based on the number of CPU cores. Display the temperature in real time The process of refreshing the temperature is at BackgroundWorker The timing is determined by Timer1 Control. This timing is automatically turned on / off with a Boolean variable.
Thank You.
I hope this simple application will help you.
Thongkorn Tubtimkrob
For outside from Thailand can be contact me at My Facebook.