Hello Everyone this source code is all about News Portal in MySQL Using PHP. A news portal is an access point to news; This is generally thought of as a Internet connection to a news source but the definition of a "Portal" would include a newspaper, magazine or any other access to news. A web portal is any access point to the Internet.
Features of the system:
Secure admin login system
Admin dashboard
Category and Sub- Category – the admin can add/update/delete the category. Admin can also restore deleted category.
Post – Admin can add /update / delete news posts. admin can also view deleted news post in trash post section and restore deleted posts.
Pages – Admin can manage the the contact of about us and contact us page.
Comments – Admin can approve/ unapproved / delete reader comments.
User: admin
Password: admin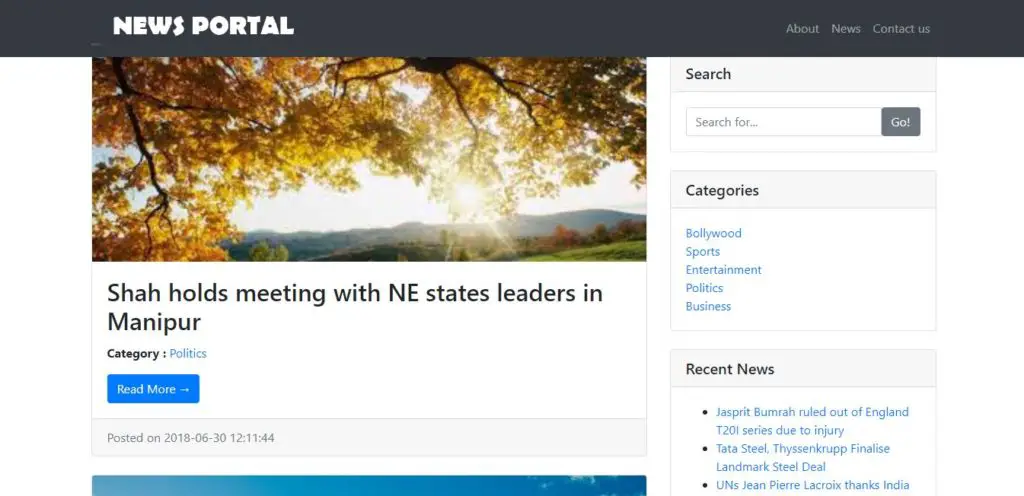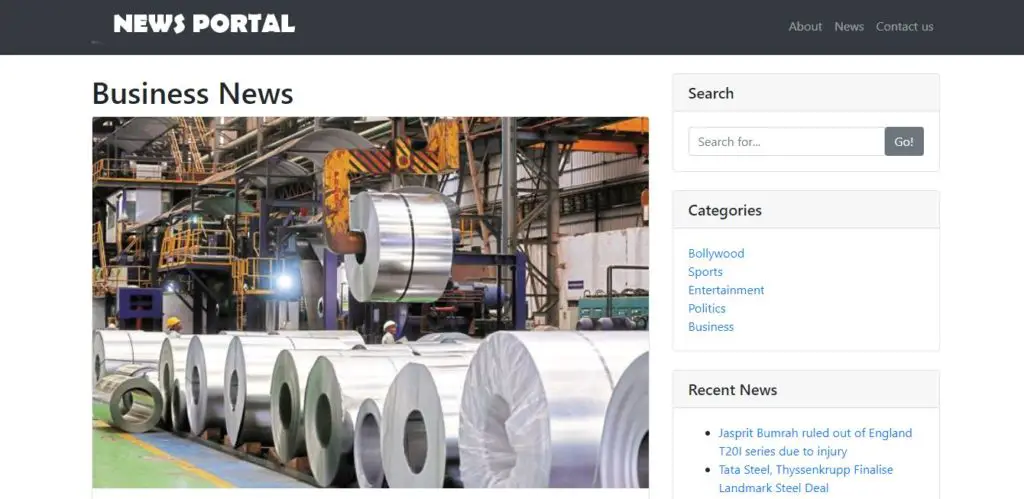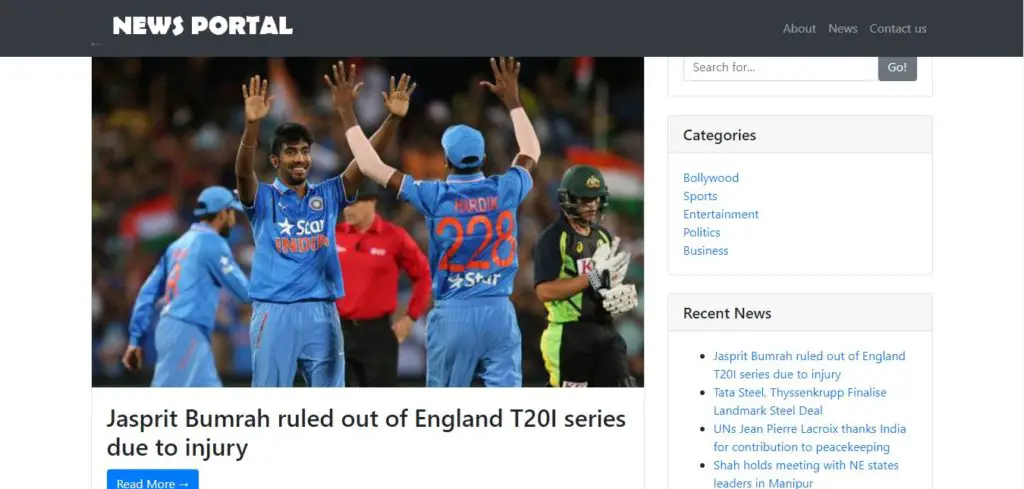 If you have any comments or suggestions about the News Portal in MySQL Using PHP Please Message us directly:
Download Source Code here:
Other Articles you might read also: