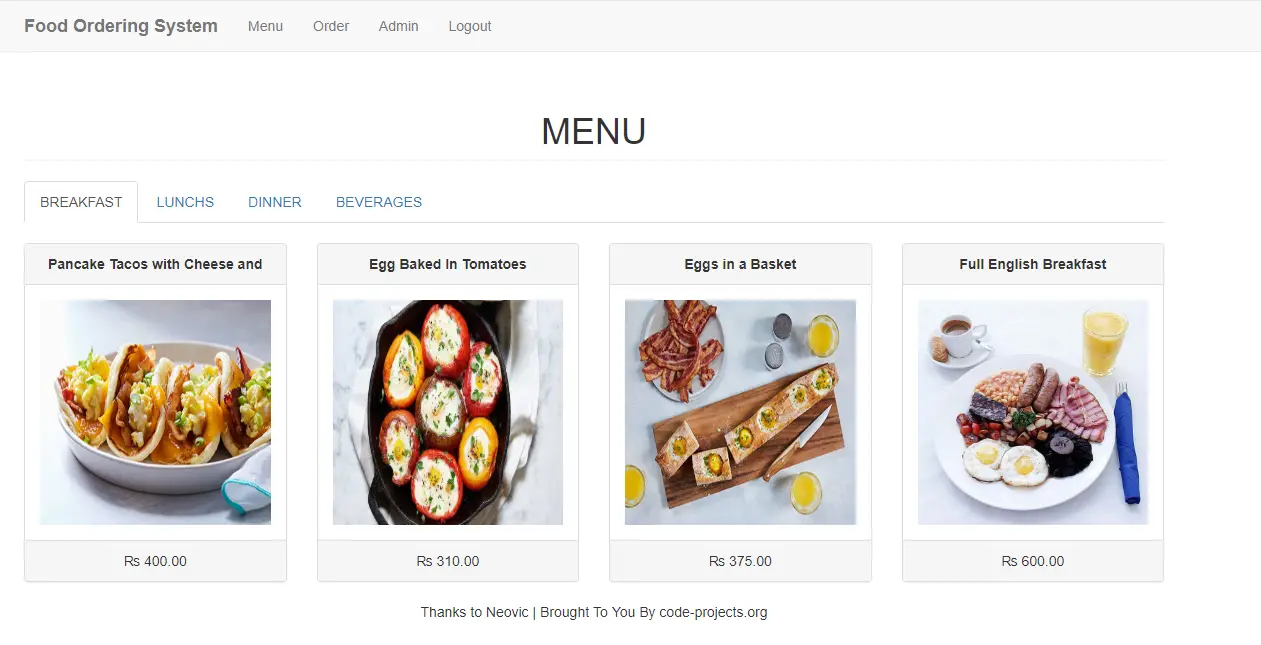 Online Food Ordering System IN PHP Source Code
The Online Food ordering system in PHP source code is developed using PHP, Bootstrap, and JavaScript. The source code has the essential features required for an online food ordering system.
This project has an admin side where Admin can manage sales, products, categories, and food orders. The Admin plays an important role in the management of the system.
Published:
August 22, 2020
Looking for more source code? Type your keyword here here!