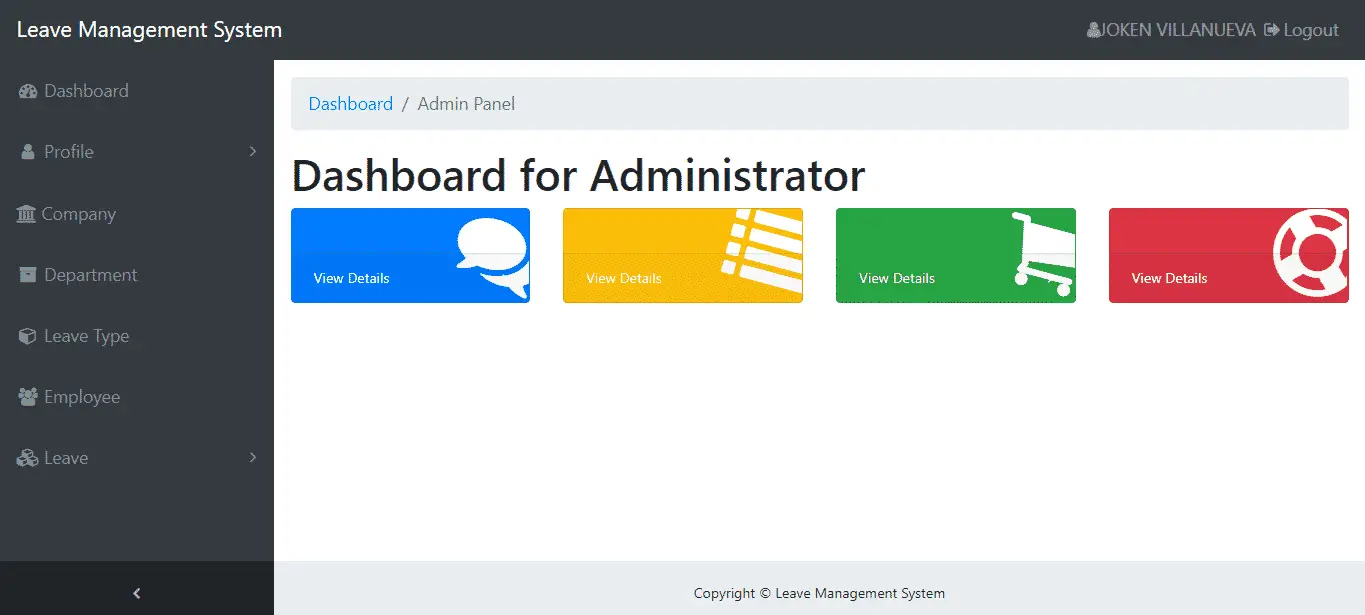 Leave Management System in PHP Source Code
Leave Management System in PHP Source Code
Leave Management System in PHP is a PHP Project allows you to manage multiple Companies with different departments such as administration, Human Resource, Information Technology and many more. Using this system the HR will able to manage employee information can process the applied leave of each employee.
2020 Online Employee Leave Management System in PHP Projects FREE to download Source Code written in PHP + MySQL Database.leave management system.
Published:
August 22, 2020
Looking for more source code? Type your keyword here here!