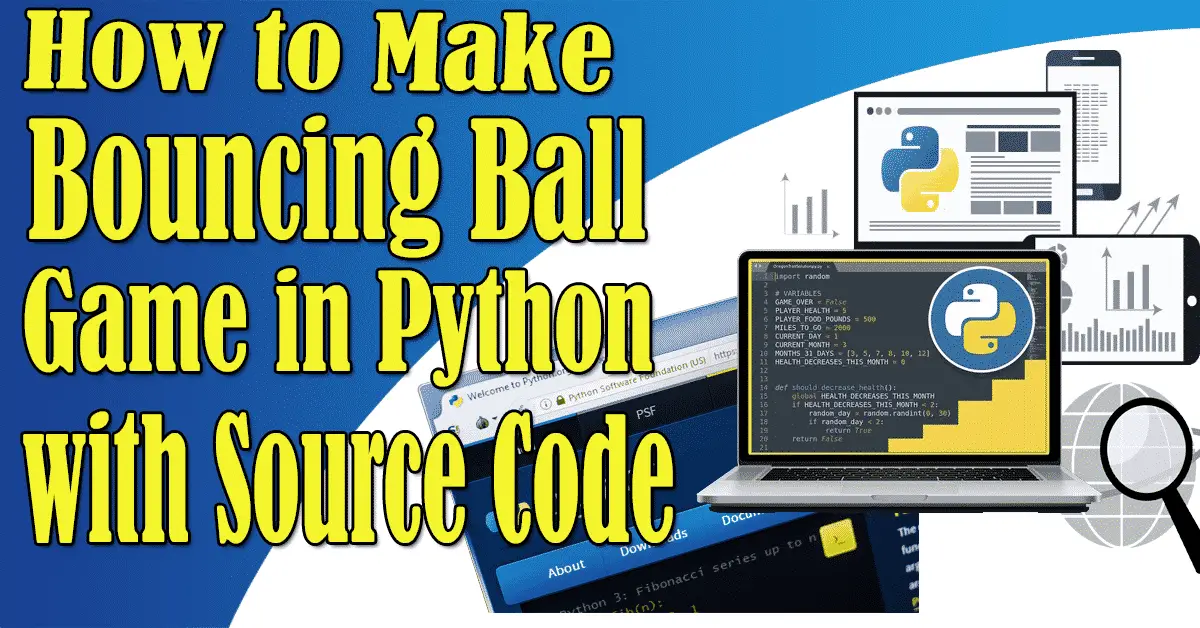 How to Make Bouncing Ball Game in Python
Bouncing Ball Game is developed using Python Programming Language . The Bouncing Ball Game in Python is design using tkinter and graphical user interface(GUI) and it is a desktop application. This Bouncing Ball Game use Canvas for drawing objects and random module in Python. Canvas is a rectangular area intended for drawing pictures or other complex layouts. We can place graphics, text, widgets or frames on Canvas.
The goal of the Bouncing Ball Game is to hit all targets as many times as you can to earn the highest score. Every time the ball hits the Target you earn 1 points, and if it is hits 2 targets you earn 2 points, respectively. If the player fail to catch the ball on the bar then it will appear the game over on the game window
Published:
August 22, 2020
Looking for more source code? Type your keyword here here!