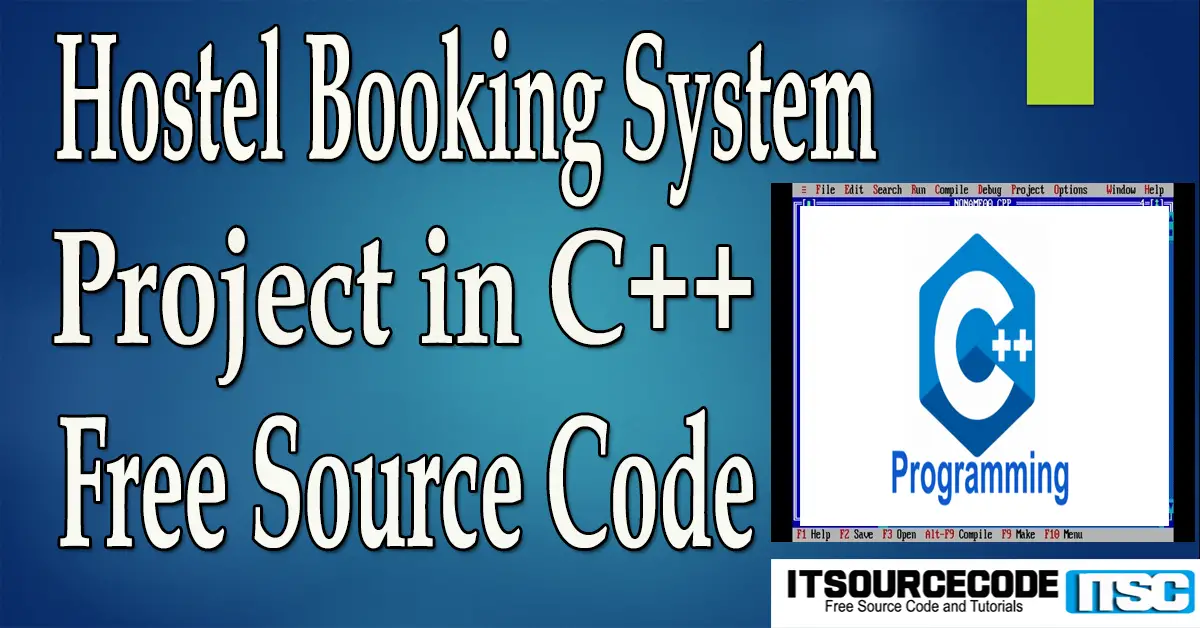 Hostel Booking System in C++ with Source Code
The Hostel Booking System Project in C++ is a consoled based application and created using C++ programming language. This system is a simple mini project and compiled in Code::Blocks IDE using GCC compiler. This Hostel Booking System Project is primarily based totally at the idea of booking rooms and storing room information. The framework contains just the administrator side. Here, the administrator can carry out all the task like booking rooms, showing the status of rooms, dropping the booking, and modifying the booking. Likewise, there's no login framework for this project system.
Published:
September 26, 2020
Looking for more source code? Type your keyword here here!