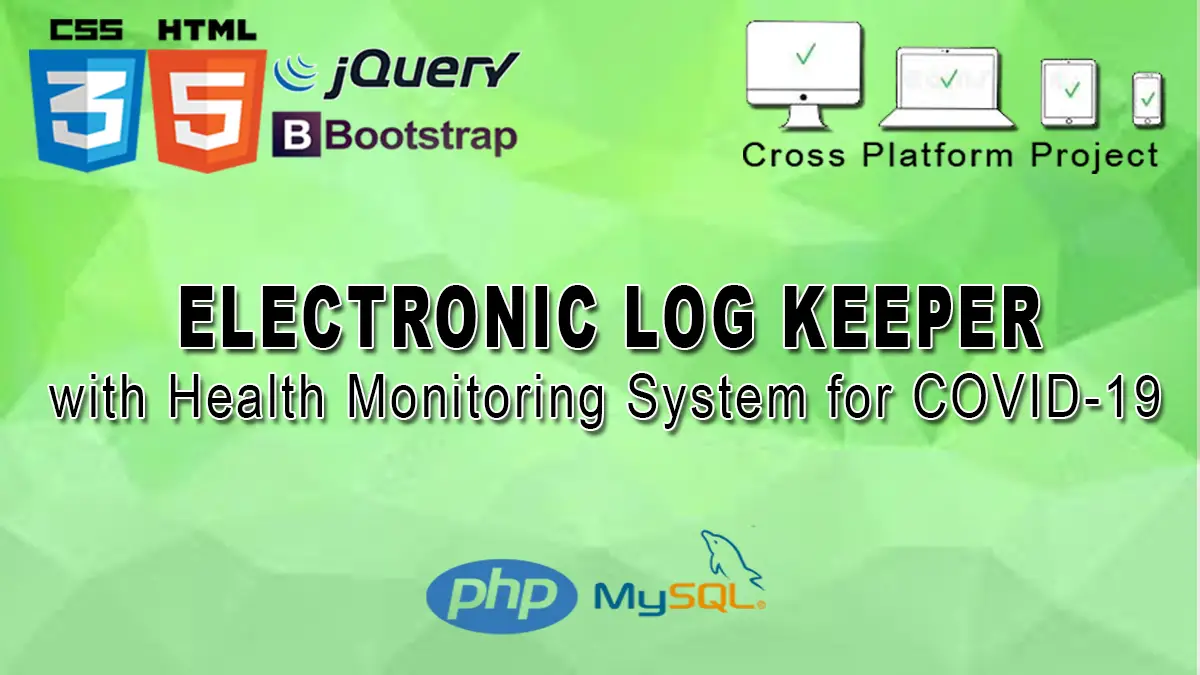 E-Logbook with Health Monitoring System for COVID-19 in PHP Source Code
E-Logbook with Health Monitoring System for COVID-19 in PHP Source Code
The E-Logbook for School with Health Monitoring System for COVID-19 in PHP project will help establishments monitor visitors logs. This Electronic Logbook will specifically help schools to manage the IN and OUT of its employees, students, and other stakeholders. This system also records Health Declaration Data of anyone who enters the premises.
E-Logbook with Health Monitoring System in PHP Quick Features
Recording of Body Temperature
Filling up of Health Declaration Form
Detailed Log Reports and more!