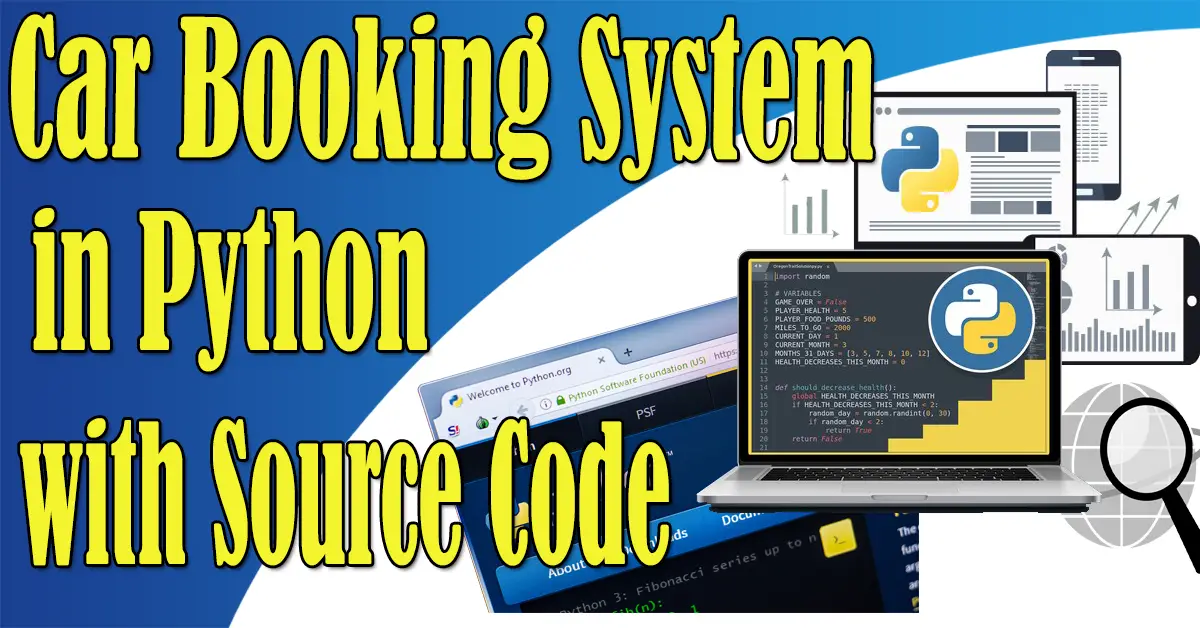 Car Booking System in Python with Source Code
This Car Booking System has a task record contains python content file (car_booking.py, car_appointment, car_display). The gameplay interaction Graphics is sufficient and the controls are excessively basic for the clients.So as to book an arrangement, the client needs to enter the proprietor's name, age, sex, area, section time and telephone number.
To see all the accessible arrangement information, the client simply needs to tap on the NextBooking button on the Display module. Remaining component is tied in with refreshing and erasing records. Essentially by entering proprietor's name, the client can alter and refresh the information. The plan is easy to the point that the client won't discover any challenges while dealing with it.
Published:
September 7, 2020