This Simple Online Enrollment System Complete Source Code is created using PHP and MySQLi, but this system has almost complete features from Student Registration to Student Enrollment, Assigning of subjects to student and Faculty Subject Loading, Subject Scheduling, Student Inquiry System, Faculty Inquiry System it has also a Statement of Account, Assigning of charges per course, Billing or Cashiering system, Settings of Defaults and Manage user.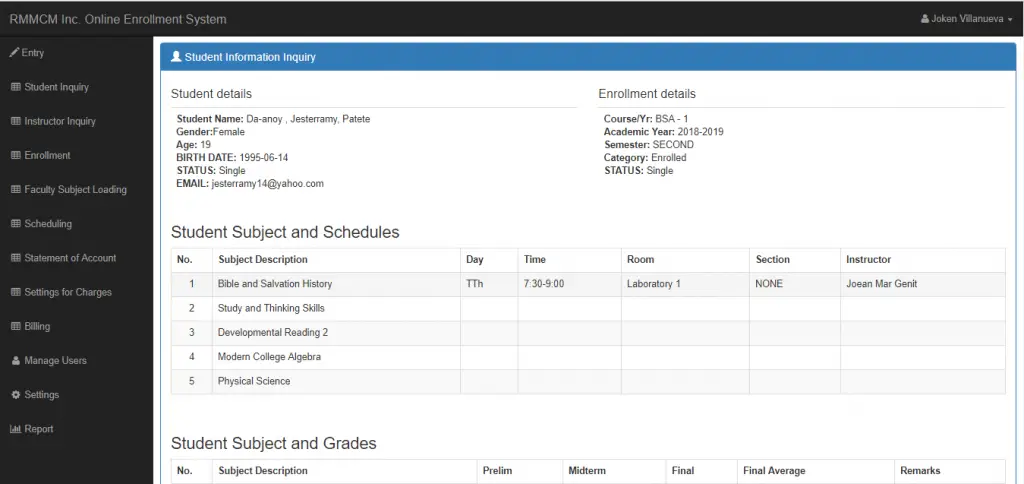 To run this Online Enrollment System Complete Source Code, you need to download first the database here and import it to your phpmyadmin. After this process, Download the full Source code here.
To use this project, you need to login using this user account.
Username: [email protected]
Password: j
Related Article you may like:
If you have any question about this repository, just send your inquiry using our contact page or you can post your concern or share your idea using our forum page.