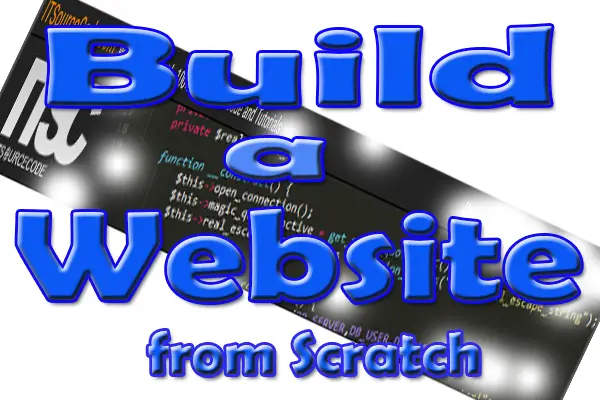 If you are one of the many people who wants to create their own website but doesn't have any idea where to start? Well, this section will help you out.
In this section, I will show you how to build/create a website from scratch. This may sound difficult to do but I guarantee you that once you follow the step-by-step guide you will surely find it easy and fun to do.
Because of the advance technology nowadays and the internet has grown fast. Many people are hooked on Facebook, Instagram, Twitter, Google and many websites that already ruled their lives. Everything can now be at reach because of the Internet that made the lives of people easier.
Even businesses are dependent on the website because they knew that if they have a website it will be easy for them to get in touch with their customers. That's how powerful a website is, no wonder why many people also want to learn how to build a website from scratch that's for free. Yes, you heard it right. You don't have to be that rich to have a website because you can have it for free. ( There are websites that offer free hosting or you can buy a domain name to have a rank in Google).
Prerequisite:
Before starting, make sure that you have a basic knowledge of HTML and CSS. I have already tackled it on my previous tutorials you can view it here.
Choose one for your text editor:
Notepad++
Sublime
Adobe Dreamweaver
If you are really interested in making a website don't hesitate on trying. Well, there's no harm in trying the beginning will be always the hardest but the end result will give you relief and you'll never know one day your website will be one of the most famous.