This RFID Based Attendance Monitoring System with SMS Notification System maintains the student login and logout time. Parents get an instant SMS notification on their mobile phones as soon as their child Enters/Exits the school. Children are given smart ID-Card (RFID tag). As they show this smart card on the RFID transponder during Entry/Exit to the school, their parents whether they are at home or at office, they come to know that their child has entered or exited from the school through an SMS. The school authorities can see the Real-Time Attendance on the screen. The system is also designed to provide a status whether the message has been sent to the parent mobile or not for proper monitoring.
Here are some of the Basic Screenshot of the RFID Based Attendance Monitoring System.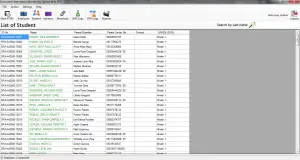 Daily Time Record(DTR) logs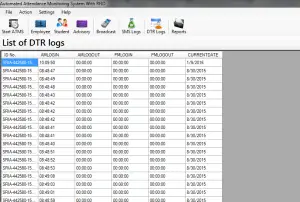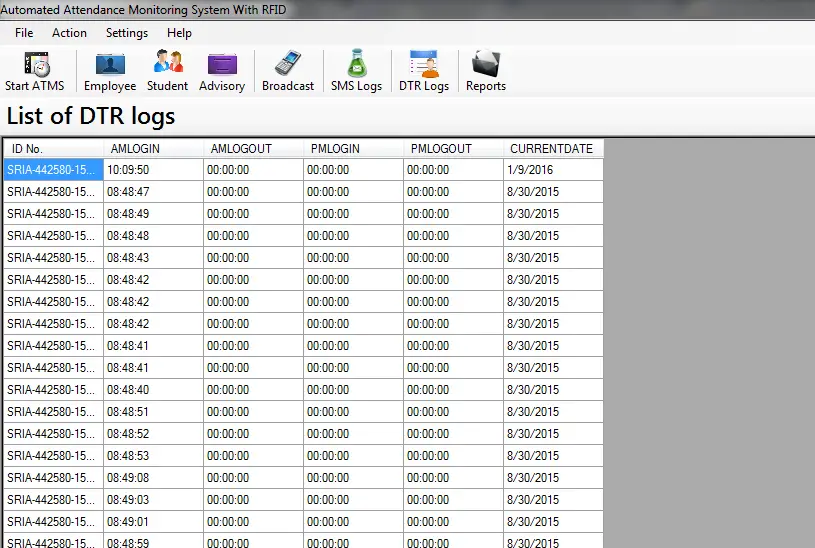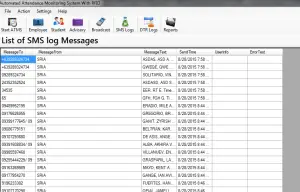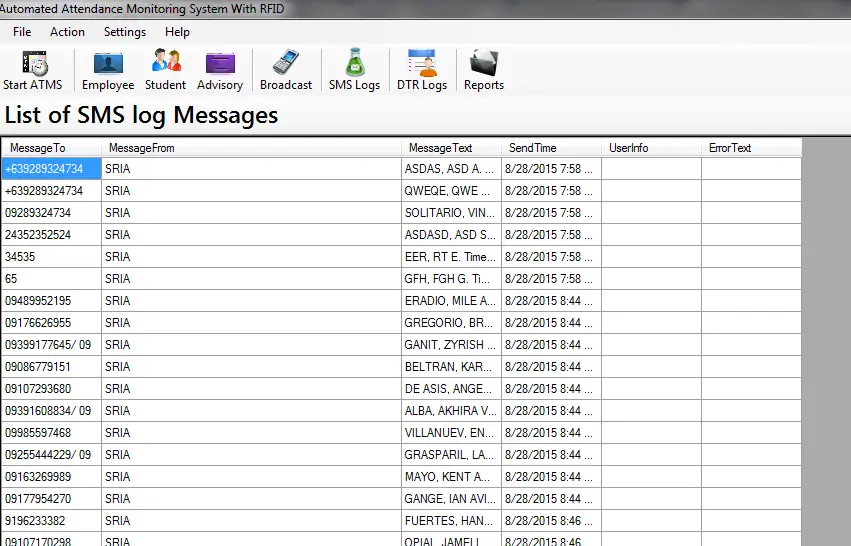 Contact:
Please feel free to Ask Questions or give any Suggestion with regards to this system. You can contact me here.